Tabea,
Berikut ini foto-foto dari Kawanua London Bakudapa Ulang (Part II) di rumah Zus Irba P dan Tante Grace Supit dengan acara "Tong deng Tong".



Host & Guests1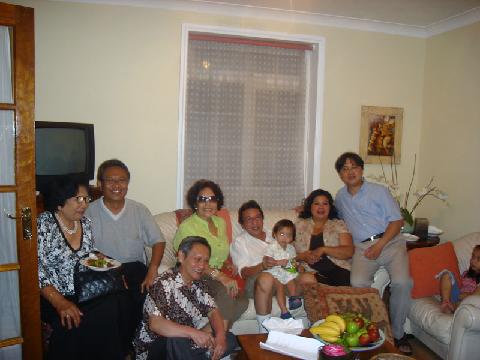 Host & Guests2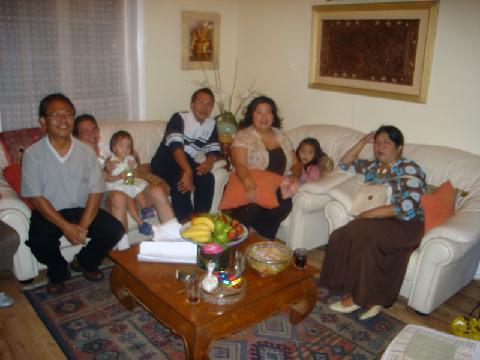 Guests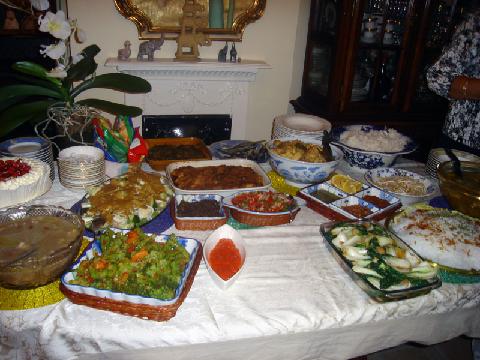 Terima kasih kepada para kontributor dan puji syukur kepada "tete manis" untuk berkat hingga hari ini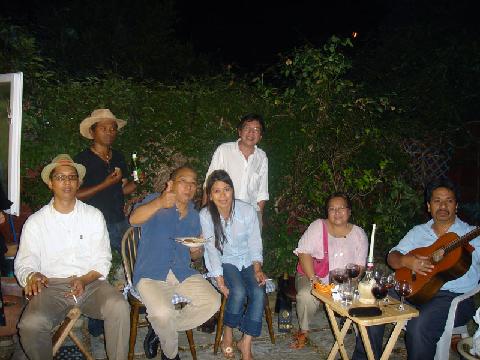 Outdoor1- Broer Ferry Wewengkang & Zus Tine Toemion (Dark & Light Blue) so tasopu.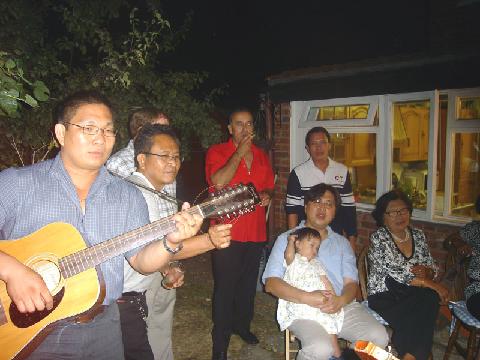 Outdoor2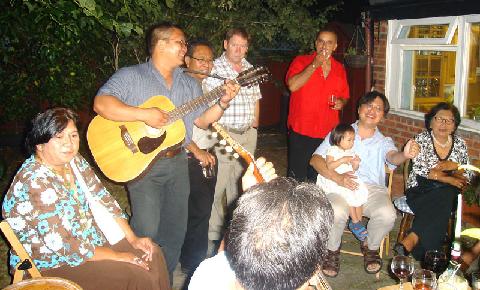 Outdoor3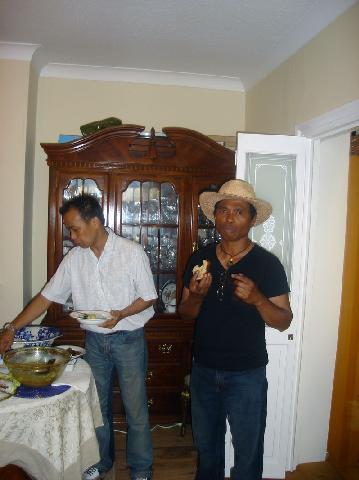 Bung Masao & Oom Hengky - (Nyong Karo & Oom Ambon ex Portugal.....hem)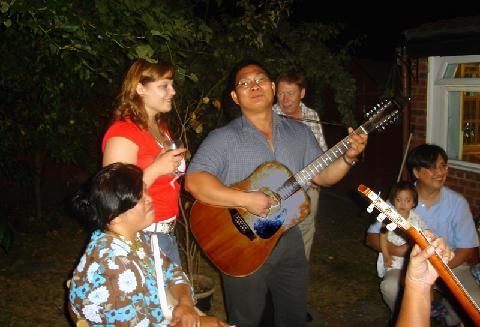 Indra of Lithuania and Danny of Manado lead guitar

Please leave your comments on the fields provided, Makaseh.
Terima kasih untuk family Affan-Supit (Irba dan Tante Grace) yang sudah menjadi tuan rumah dari acara bakudapa Kawanua di London.
Nyanda mo banyak komentar, ...silahkan lihat foto-fotonya...semua senang...kalau belum pagi..belum pulang....



Kiri->Kanan: Mr.???, Irba, Oom Adrie Supit & Oom Jan Kaunang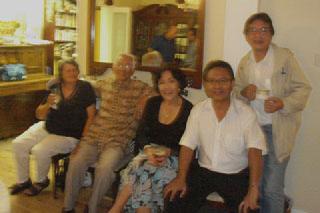 Kiri->Kanan:Oom Jan Kaunang & Istri, Tante Grace Supit, Robert Towoliu & James Lapian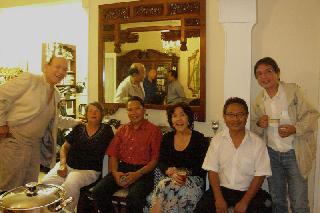 Kiri->Kanan: Mr.Adrie Supit, Mrs.Kaunang,Anton Manginsela, Mrs.Grace Supit, Robert Towoliu & James Lapian



Bram dan Oom Jan Kaunang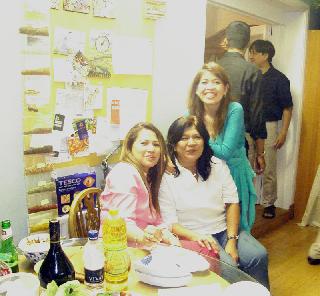 Mercy, Catherine & Irba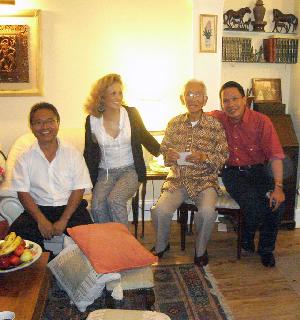 Robert, Rosita, Oom Jan & Anton



Vero, Cathy, Karin & Robert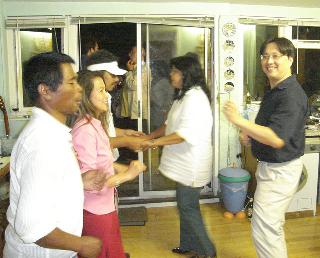 Dance Floor #1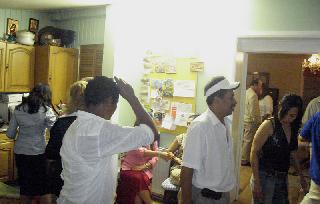 Dance Floor #2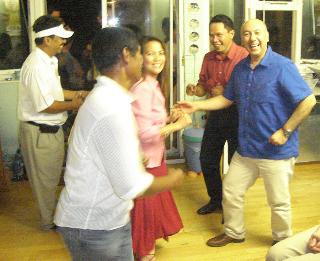 Dance Floor #3

Please leave your comments on the fields below, Thank you.
Setelah Kebaktian PERKI - London Bulan Juni 2006 di Comboni Theologate (Comboni Missionaries – Verona Fathers), The Priory, Barnet Lane, Elstree, Borehamwood WD6 3QU. LONDON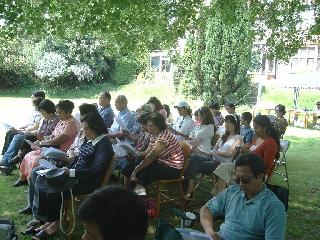 Sebagian mendapat undangan bbq dirumah Bung Masao sekaligus melanjutkan acara kumpul-kumpul mumpung sudah ngumpul yang jaraknya cuman 5 menit dari lokasi kebaktian.
Akhir cerita : ..........samua ........makan....menyanyi .......senang.......kenyang......:))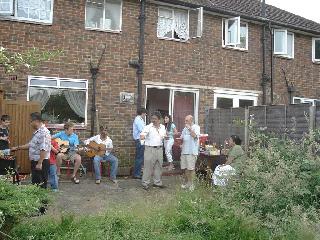 Kumpul = Makan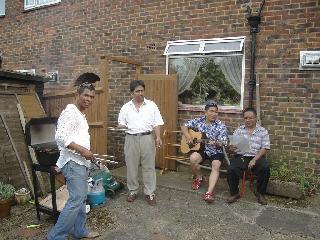 Kumpul = Manyanyi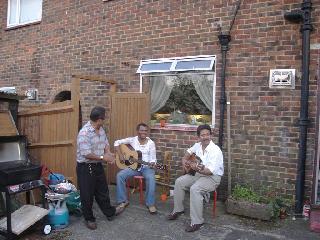 Kumpul = Ketawa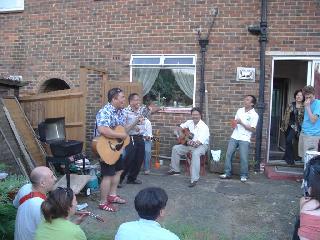 Manyanyi.....


Ba donci......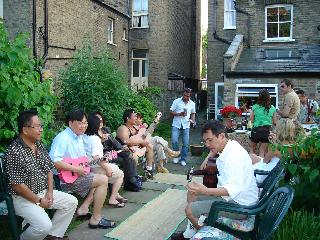 Ba kunyah....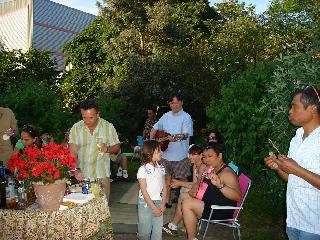 Ba Eksyen. ..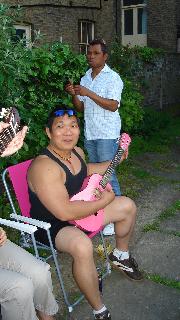 Ba makan...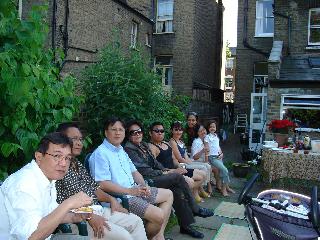 Ba haga......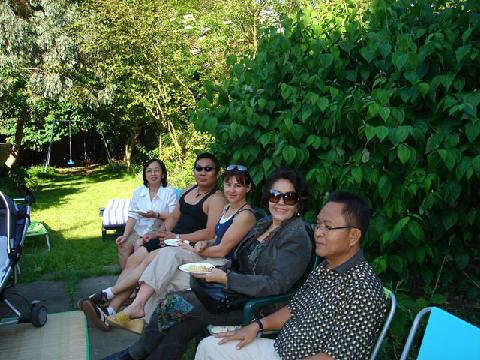 Ba Aksi........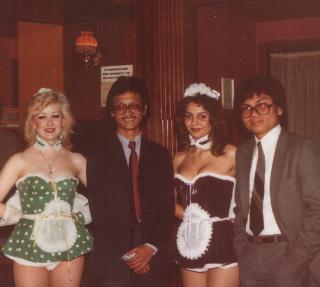 Summer 1982 (Kiri-kanan) Alan Jeffrey Dompas, Theo F Toemion (masih malo-malo) disambut oleh nona-nona manis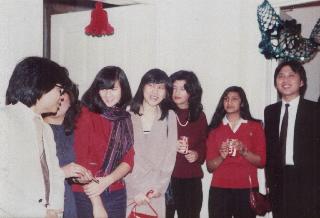 Dari kiri ke kanan: Theo Toemion, Jovita Kaunang, Ria Lolong (Sekarang Ria Toemion), Miranda Kaunang dan teman, Bram Lelengboto.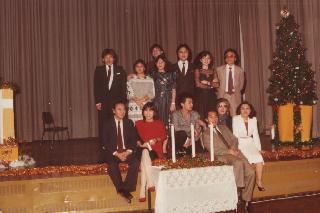 Foto para perintis Kawanua di United Kingdom Natal tahun 1984, Depan (Kiri ke Kanan) : Mr.Mongula, Ria Toemion-Lolong,Benny Moefti (Alm), Samuel Tambuwun (Alm), Mrs. Vonny Subono (Alm), Els Pongilatan, Belakang (Kirin ke Kanan): Stephen Rahat,Rini Toemion, Clive Orme,Inka Paruntu, Bram Lelengboto, Teti Paruntu, Theo Toemion.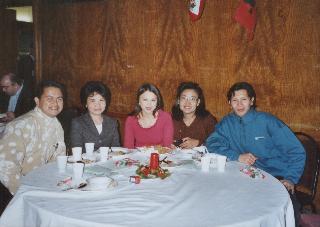 (Kiri-kanan) Nyong dari Manado (...? University), Noni dari Manado(... ? University), Jaqueline Mambu (Melda), Henny Kalangie dari Palu (New Castle University), Arthur Tumipa (New Castle University)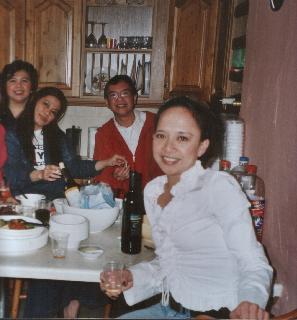 Kiri-kanan) Cathy Lelengboto, Tina Toemion, James Lapian, Loretta Amstad-Pakasi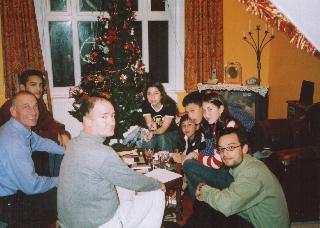 (Kiri-kanan) Andre Mariotte, Emanuel Mariotte, Jerry Shadbolt, Grace Pasquino, Cynthia Lelengboto, Johannes Lelengboto, Natalia Pasquino & Guillaume Mariotte